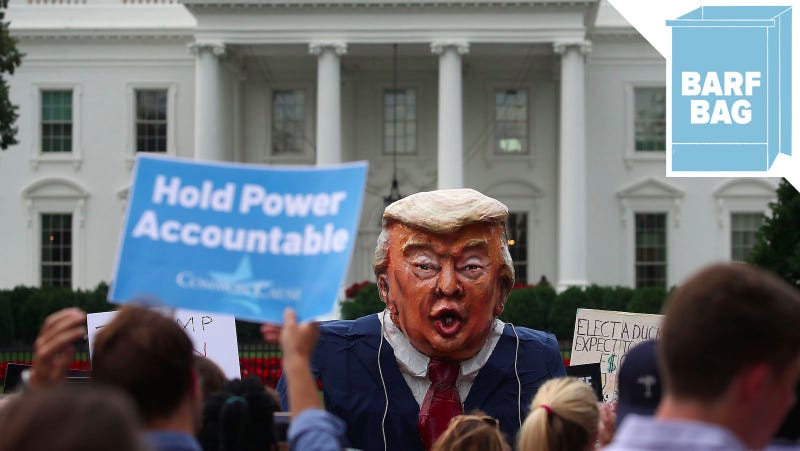 Barf Bag
Welcome to Barf Bag, a daily politics roundup to help you sort through the chaotic Trumpian news cycle.
There is one thing we can reliably expect from Trump's White House, and it is an almost pathological inability to spell.
Here's all the shit we couldn't cover today:
Here are some tweets the President was allowed to publish:
This has been Barf Bag.