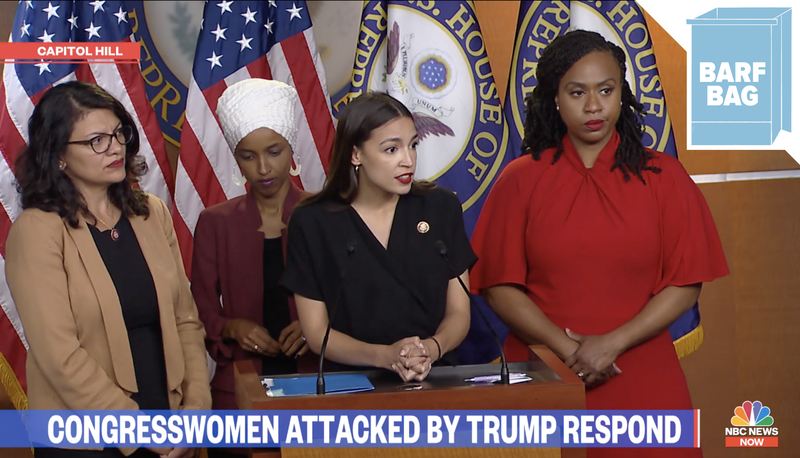 Barf Bag
Welcome to Barf Bag, a daily politics roundup to help you sort through the chaotic Trumpian news cycle.
Happy Monday!
Here's all the shit we couldn't cover today:
Freshman Congresswomen Alexandria Ocasio-Cortez, Ayanna Pressley, Ilhan Omar, and Rashida Tlaib held a press conference in response to President Trump's racist tweets, in which he said the four women should "go back" to "the totally broken and crime infested places from which they came." The women did not waste time feigning surprise that a racist president with a racist policy agenda published a racist tweet. Instead, they took the time to reassert their own progressive agenda. "I encourage the American people... to not take the bait," said Pressley. "This is a disruptive distraction from the issues of care, concern, and consequence to the American people that we were sent here with a decisive mandate from our constituents to reform."
Here are some tweets the president was allowed to publish:
This has been Barf Bag.