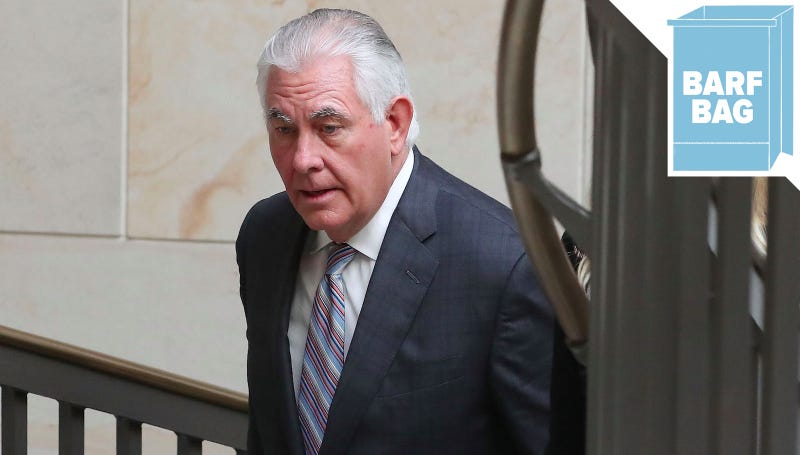 Barf Bag
Welcome to Barf Bag, a daily politics roundup to help you sort through the chaotic Trumpian news cycle.
Do you ever get home from work at the end of a long, stressful day and go into your bathroom for a lil' self-care? You pluck your eyebrows one hair at a time. The sun dips lower and lower into the sky, and you realize your left is smaller than your right? So you even them out as the sun sets, and then you look up, it's after midnight, and you look like Pamela Anderson in 1998? That's never happened to Rex Tillerson.
Here's all the shit we couldn't cover today:

Here is a tweet the President was allowed to publish:
This has been Barf Bag.