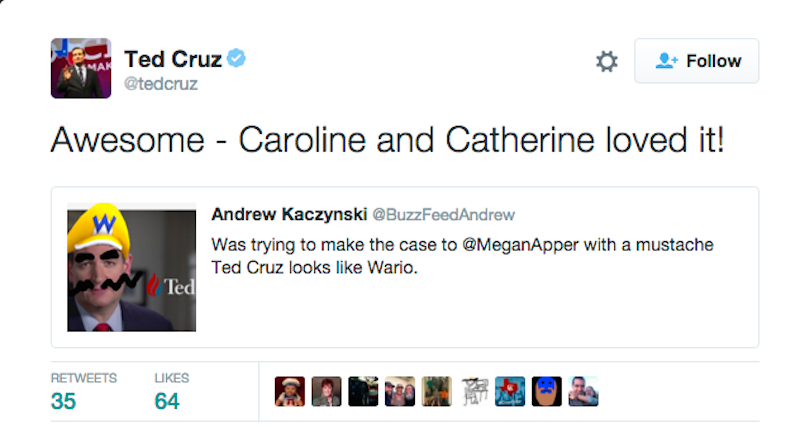 Between issuing some very insightful statements on President Obama's executive action on gun control ("When you live by the pen, you die by the pen. And my pen's got an eraser") and tweeting clever Photoshops of Obama with a fancy crown on his head, Ted Cruz took a moment to be totally not mad online about BuzzFeed's Andrew Kaczynski's observation that he sort of looks like Wario.
Here, for your reference, is Wario:
Wario, of course, is the one character that everyone responds to with a medium to hard pass. His karts were unwieldy; the acceleration, particularly on dirt courses, was untenable; he is also very hard to look at. But of course Ted Cruz is kinda into him. Ted Cruz would.
---
Contact the author at jia@jezebel.com.
Image via Twitter, Nintendo