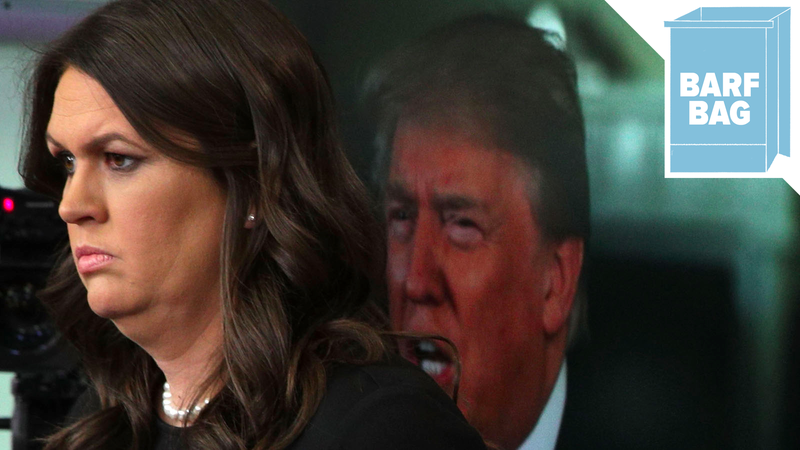 Barf Bag
Welcome to Barf Bag, a daily politics roundup to help you sort through the chaotic Trumpian news cycle.
Not many things amuse me these days, and I can't quite explain why, but this photo sure does.

Here are some tweets the president was allowed to publish:
This has been Barf Bag.