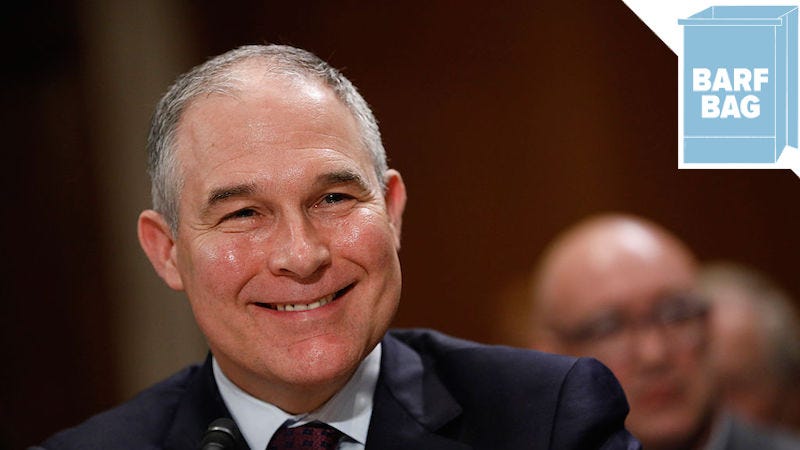 Barf Bag
Welcome to Barf Bag, a daily politics roundup to help you sort through the chaotic Trumpian news cycle.
I think Mike Pence is putting towel charms on all of the Pence family's towels in preparation for a Saturday at the pool.

Here are some tweets the president was allowed to publish:
This has been Barf Bag.