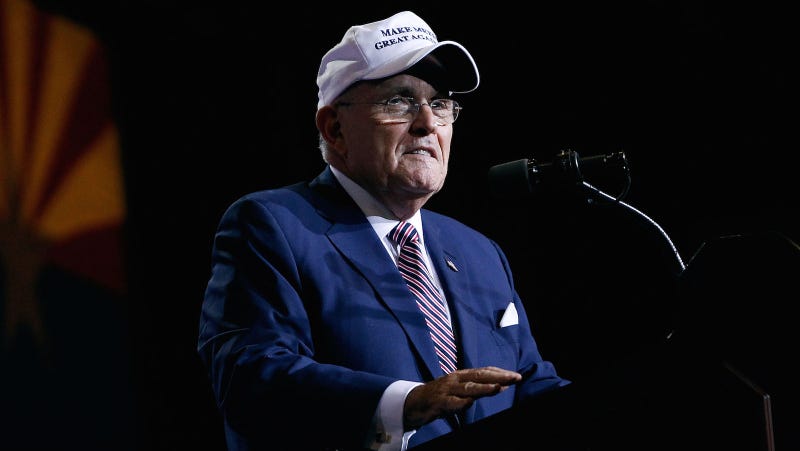 There are legitimate questions to be asked about Hillary Clinton's support of Bill Clinton in the past, but the person least qualified to ask them may be the increasingly unhinged former mayor of New York.
Elite Daily writer Alexandra Svokos caught Rudy Giuliani on Tuesday during a "we're all hanging out near the debate" interview, in which he said that Clinton's decision to stay with Bill Clinton after he engaged in a sexual relationship with White House intern Monica Lewinsky should disqualify her from the highest office in the land:
I sure would've talked about what she did to Monica Lewinsky, what that woman standing there did to Monica Lewinsky, trying to paint her as an insane young woman when in fact Monica Lewinsky was an intern... The president of the United States, her husband, disgraced this country with what he did in the Oval Office and she didn't just stand by him, she attacked Monica Lewinsky. And after being married to Bill Clinton for 20 years, if you didn't know the moment Monica Lewinsky said that Bill Clinton violated her that she was telling the truth, then you're too stupid to be president.
The GOP has been accusing Hillary Clinton of enabling her husband to sexually assault women for some time, especially if any mention of Trump's terrible track record with women is raised.