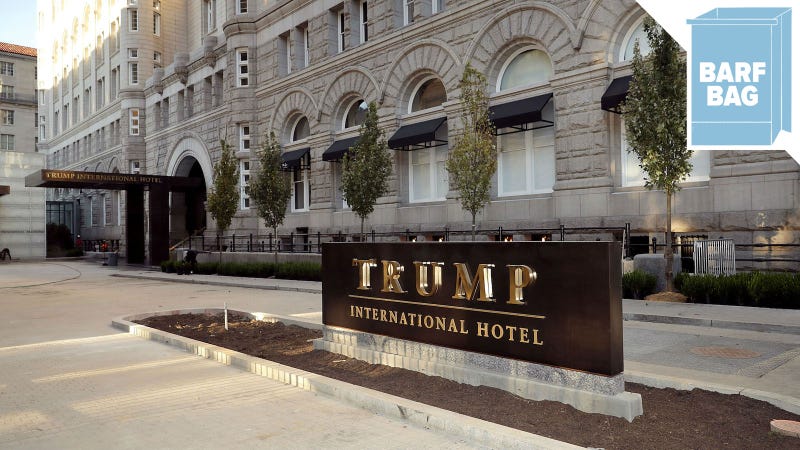 Barf Bag
Welcome to Barf Bag, a daily politics roundup to help you sort through the chaotic Trumpian news cycle.
The good news about me accidentally looking at the sun today is that about 9 million other fucking morons seem to have done the same thing. Including the president, natch. Please leave me alone.
Here's all the shit we couldn't cover today:
Here are some tweets the president was allowed to publish:
This has been Barf Bag.