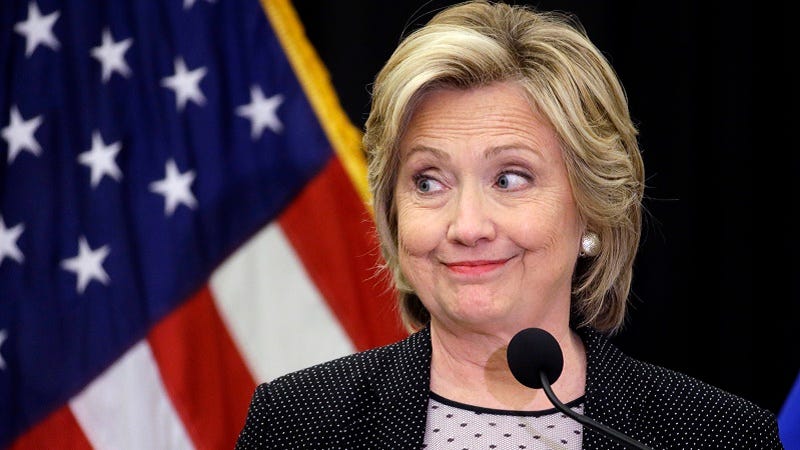 Yesterday, the Washington Post reported that the company who managed Hillary Clinton's email server has "no knowledge of the server being wiped." The paper indicated that Clinton's deleted emails could likely be recovered.
Clinton has said that 30,000 of the emails she sent from a private server during her tenure as secretary of state were completely wiped from the server. The Democratic presidential candidate has already turned over roughly the same number of administration-related emails to the State Department, which is currently reviewing them.
Via the Associated Press:
"Deleting emails is not the same at wiping a server. Deleted emails often can be recovered from a device that has not been 'wiped,' which PC Magazine defines as 'a security measure when selling, giving away or retiring a computer. A file wipe completely erases the data from the hard disk.'

A spokesman for Platte River Networks, the Denver-based firm that has managed the system, said the company has no information indicating the server was wiped, the Post reported on Saturday.
According to the Post, Clinton has "creat[ed] the impression that...[the] emails were gone forever." Clinton has persistently defended deleting those emails, saying that they pertained to personal matters, like her daughter's wedding.
Yet the possibility that the emails could be recovered certainly undermines the Clinton camp's narrative. It's also bound to be a political nightmare for the candidate. The House Select Committee on Benghazi believes that 15 missing emails between Clinton longtime advisor Sidney Blumenthal are some kind of silver bullet to unraveling the conspiracy (or rather, what they believe to be a conspiracy).
On Saturday, Senator Chuck Grassley (R-Iowa) asked that "independent authorities" investigate whether or not Clinton's emails could be recovered. Only 421 days left of this already terrible election.
Image via AP