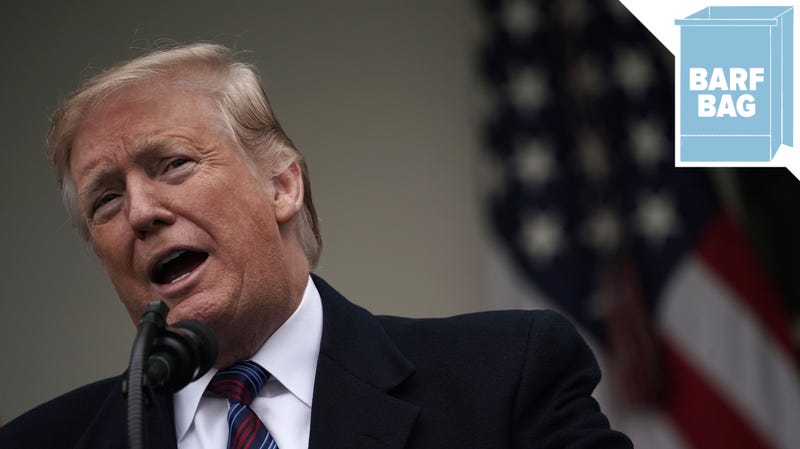 Barf Bag
Welcome to Barf Bag, a daily politics roundup to help you sort through the chaotic Trumpian news cycle.
Are you going to watch Donald Trump spew some racist lies tonight? May I suggest you watch something else that will likely be more entertaining as well as enlightening?
Here's all the shit we couldn't cover today:
Here are some tweets the president was allowed to publish:
This has been Barf Bag.