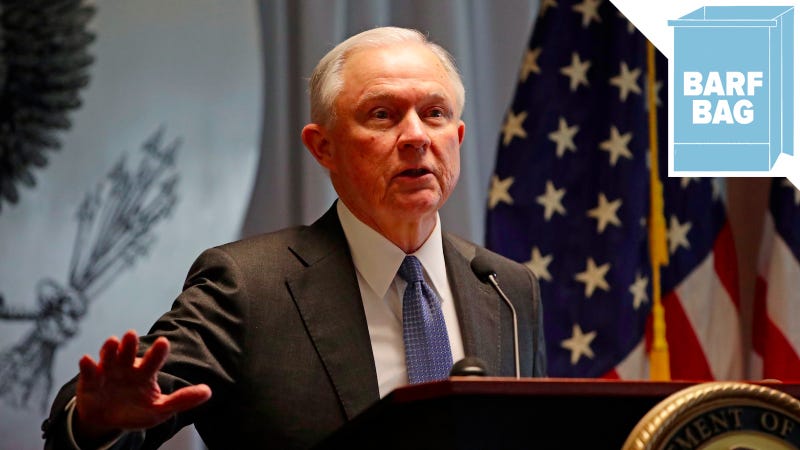 Barf Bag
Welcome to Barf Bag, a daily politics roundup to help you sort through the chaotic Trumpian news cycle.
It is very hard to avoid making snowflake jokes with these people!
Here's all the shit we couldn't cover today:
Here are some tweets that the president was allowed to publish:
This has been Barf Bag.
Correction: A previous version of this post mistakenly named the confirmation protestor as Katherine Coronado. The arresting officer was named Katherine Coronado; the protester is Desiree Fairooz.