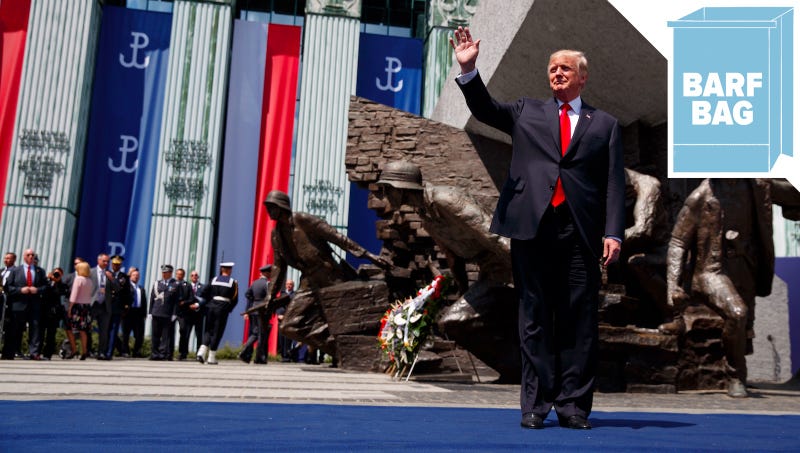 Barf Bag
Welcome to Barf Bag, a daily politics roundup to help you sort through the chaotic Trumpian news cycle.
Here's a fun note: Ellie thought it was Wednesday—her Barf Bag day—and diligently put together a roundup of news items from Thursday without realizing that it was, in fact, Thursday. So we have double the Barf Bag for you, and Ellie is going to take a nap.
Here's all the shit we couldn't cover today:
Here are some tweets the president was allowed to publish:
This has been Barf Bag.