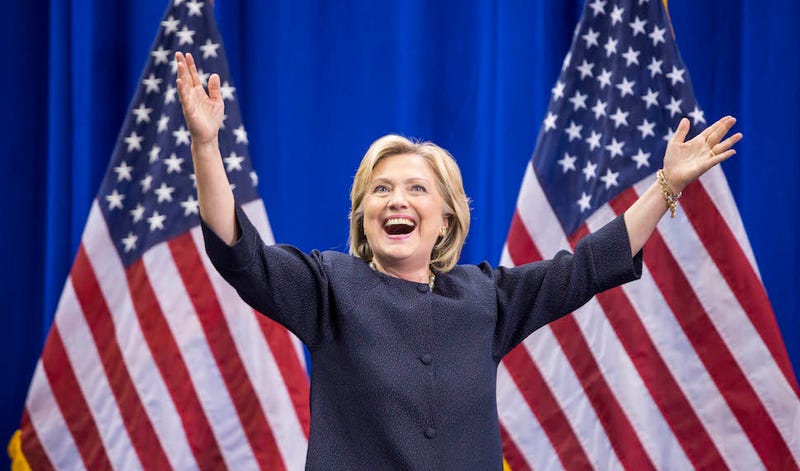 Haha just kidding! No, she absolutely did not!
Of the 16 questions Hillary Clinton and her focus group chose to answer during a Facebook Q&A today, almost half appeared to be drummed up by an army of enthusiastic sixth graders:
She failed to answer any questions about her still-potent email controversy—in line with her campaign's policy of THAT'S NOT REAL NO ONE CARES NO ONE CARES W/E W/E SHHH IGNORE IT—as well as this thoughtful stream of inquiries from various reporters:

To be fair, Clinton did answer questions about student loans, Planned Parenthood, paid parental leave, health insurance, and sexual assault on campus, as well as taking the opportunity to slam Jeb Bush's "free stuff" comment and Turing Pharmaceuticals' price gouging.

But rather than challenging herself to face a tougher line of questioning—something she is undeniably capable of—Clinton chose to keep it light and easy, swimming, as ever, in a pumpkin spice vat of love and loyalty.
What would you have asked her?
---
Contact the author at ellie@jezebel.com.

Image via Getty.