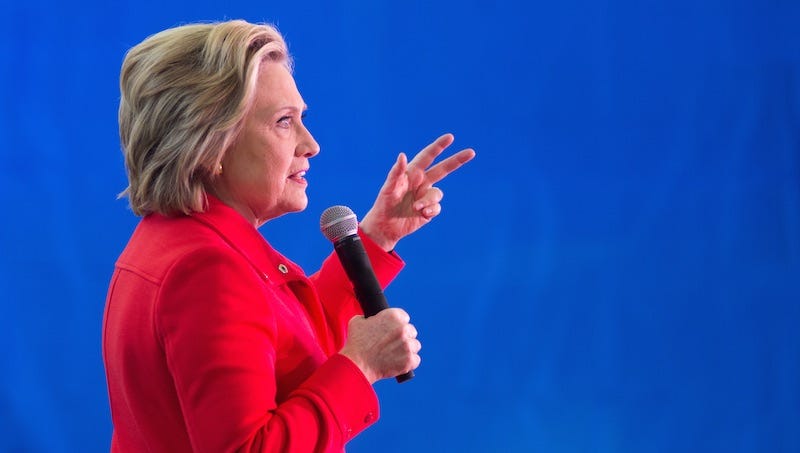 Supreme Court Justice Antonin Scalia's death sent 2016 presidential candidates into complete tailspin—not only is the choice of his replacement something that will meaningfully affect the sorts of values our country tolerates, it is also something blessedly new about which they can have a vigorous opinion.
A majority of Republicans instantly agreed that no replacement should be nominated until a new president has been inaugurated—a nifty stance that has little to do with constitutional law or precedent, and everything to do with generally disliking Barack Obama and progressivism.
Late Monday evening, Hillary Clinton threw her constitutional interpretation into the constitutional interpretation blender, via a series of "-H" tweets.
Say what you will about her trustworthiness—when Clinton takes the time to write up a cogent legal smackdown, she does it well.
---
Contact the author at joanna@jezebel.com.
Image via Getty.