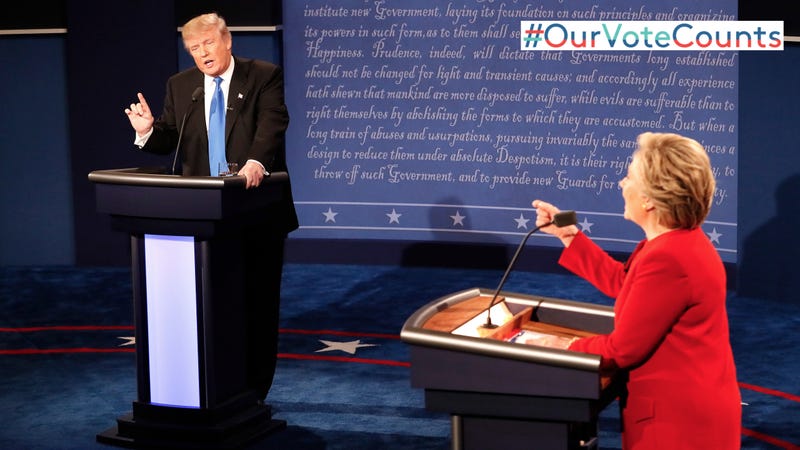 With every election, the stakes have never seemed higher, and given the intensity of last night's first Presidential debate, well, that feeling seems even more acute this year, particularly for women voters. That's why Jezebel has teamed up with over 50 other women's media properties working with Rock the Vote in their #OurVoteCounts initiative with the goal of getting at least 100,000 women registered to vote for 2016.

In the 2012 election, according to the Center for American Women and Politics, 64 percent of eligible women voted, but only 45 percent of women ages 18 to 24 voted. That said, women have had a higher voter turnout than men since 1980, and we'd like to keep that trend going, particularly given that it's National Voter Registration Day.
Share this with a friend, or do it yourself; registering is as easy as clicking this post.