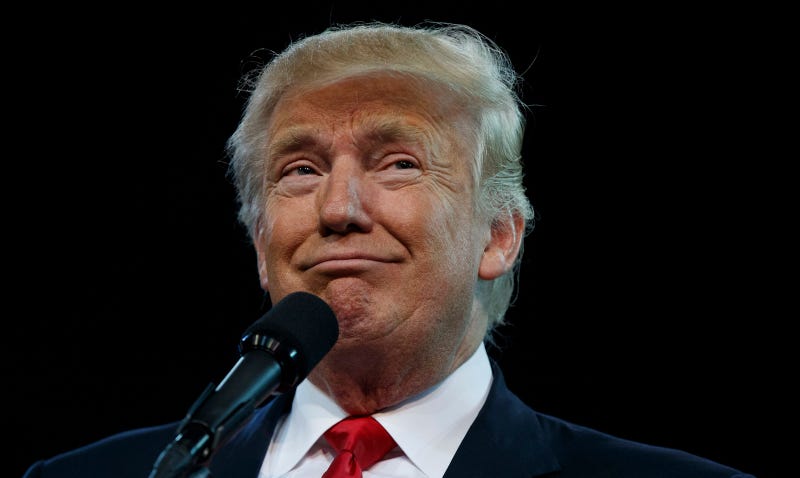 Congratulations, folks, we may have just arrived at the most on-the-nose metaphor of the 2016 election.
According to the Associated Press, Trump Tower in New York City has 58 floors, as opposed to the 68 floors that the Trump Organization claims in its marketing materials. This guy didn't seem to mind, though.
Please submit your best jokes about Donald Trump's below-average tower below.