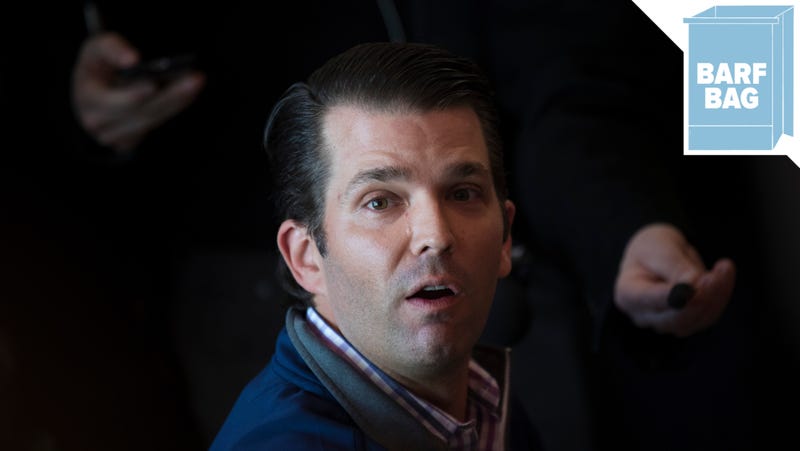 Barf Bag
Welcome to Barf Bag, a daily politics roundup to help you sort through the chaotic Trumpian news cycle.
The government's still shut down, and coincidentally my body feels like it's shutting down!
Here's all the shit we couldn't cover today:
We have reached the "Should I, a U.S. Senator, retweet Cardi B's incisive political commentary on Trump's government shutdown" phase of the government shutdown. [Twitter]

Meanwhile, here is dance enthusiast and possessor of a nickname Representative Alexandria Ocasio-Cortez's response to the shutdown. [Twitter]
Here are some tweets the president was allowed to publish:
This has been Barf Bag.