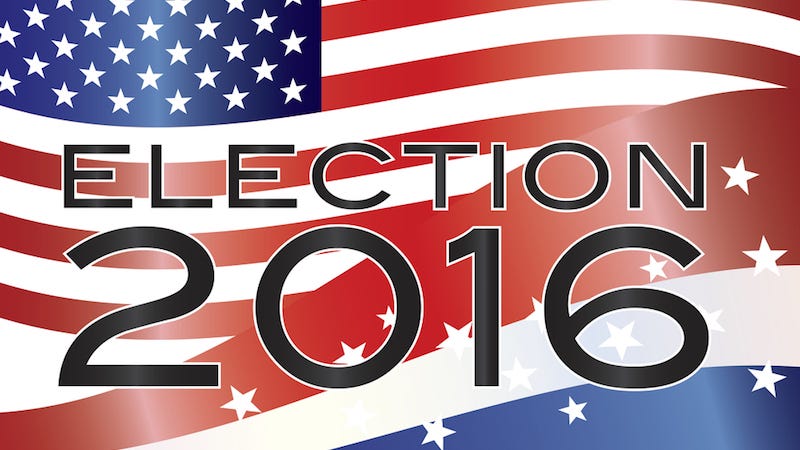 On Friday, a major moment in the 2016 election season happened with little to no fanfare: one candidate endorsed another for the Democratic nomination.
"Just gonna throw this out there now," wrote Deez Nuts on his Facebook page, Deez Nuts for President 2016. "This is not for the general election. My endorsement for the Democratic nomination goes to Vermont senator Bernie Sanders."
Moments after, he posted again, revealing his preferred candidate across the aisle:
"This is not for the general election, I endorse myself for the GE," Nuts prefaced once again. "For the Republican nomination, my endorsement goes to Ohio governor John Kasich."
Wow, the democratic process is a true marvel.
A poll released last week found that Nuts, a mysterious pair of testicles (who is actually a 15-year-old kid) running as an independent candidate, had won 9 percent support in North Carolina. After that, his popularity exploded.
The Hill reports:
Google Trends posted graphs Friday showing that interest in Deez Nuts had eclipsed the frontrunners for both political party nominations after the survey's release.

Nuts gained more Internet attention than both Clinton and Trump heading into Friday evening.

He also surpassed Sanders in online popularity between Wednesday and Friday.

Deez Nuts filed paperwork with the FEC in July. Anyone can file a statement of candidacy, and the information requested on the forms is not checked against public records.

Candidates must typically complete documents with their legal names and legitimate contact information after they raise $5,000.
What's next for the young candidate?
"The next step is to get some party nominations, like the Minnesota Independence Party or the Modern Whig Party," he said in an interview with the Daily Beast. "It would also be great to find a VP, preferably [Limberbutt] McCubbins, because the Nuts/McCubbins ticket sounds amazing."
---
Contact the author at joanna@jezebel.com.
Image via Shutterstock.