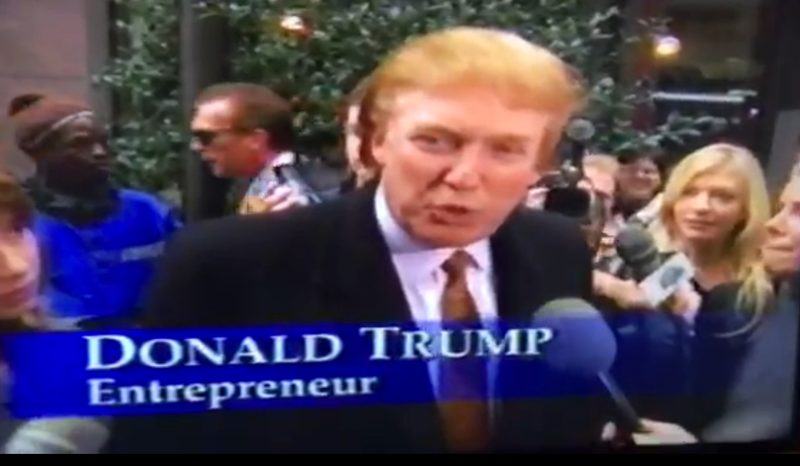 Need an image to keep you from becoming sexually aroused, eating, sleeping, or going outside for a while? Here it is: Donald Trump appeared in a Playboy softcore porn video and it wasn't even the '90s anymore.

On Friday, Buzzfeed News reported that it had obtained a 2000 "Centerfold" video in which Trump cameos (fully clothed, thank Lucifer), from a Buffalo-based video store called Cinema Cornucopia.
The footage is in the form of a VHS, a huge and virtually extinct image canister, whose cover reads: "From luxuriating in a warm, soap tub, to reveling at an exclusive night club, Carol and Darlene bare their sex appeal and lead you on a sexual journey of discovery."
In case that wasn't clear enough, the concept of the porn movie is, according to Buzzfeed, a cross-country bus hunt for Playmate of the Year, featuring the cities of New York, Chicago, Las Vegas, Nashville, and San Diego.