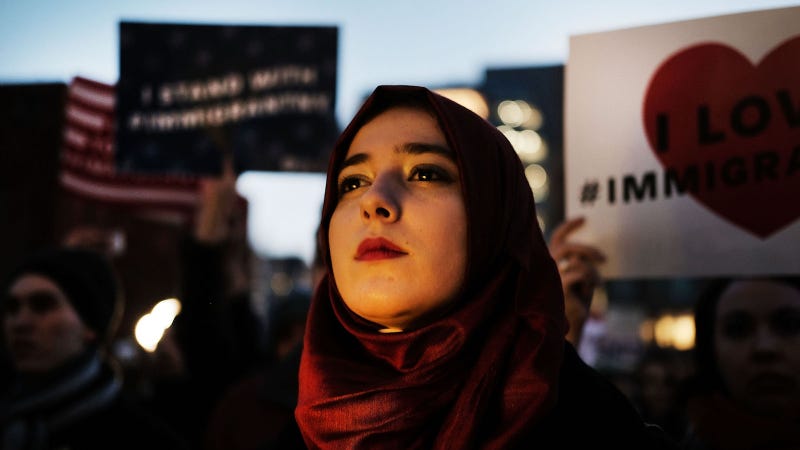 MANHATTAN—Hours after Donald Trump signed two executive orders cracking down on undocumented immigrants, an estimated 3,000 people packed into Washington Square Park for an emergency rally on Wednesday night. More than two dozen elected public officials, civil rights activists, and faith leaders gathered under the gleaming Washington Square Arch to unequivocally condemn Trump's policies. The rally was organized by the local chapter of the Council on American-Islamic Relations (CAIR).
The mood was defiant and soulful; one woman held a lighted sign that read "UNITE 4 JUSTICE" and another waved a poster that said "Let Syrian refugees in." For more than two hours, a crowd cheered on speakers who lambasted Trump and erupted into a series of pro-immigrant chants throughout the night, including, "No Ban, no wall, New Yorkers for all," and "Say it loud, say it clear, refugees are welcome here."
In addition to the actions signed on Wednesday, Trump is expected to issue four more anti-immigration orders that will temporarily ban US entry for citizens from seven Muslim-majority countries; bar Syrian refugees; end protections for undocumented immigrants who moved to the US as children; and limit legal immigration, which makes it more difficult for foreigners to access US work visas.