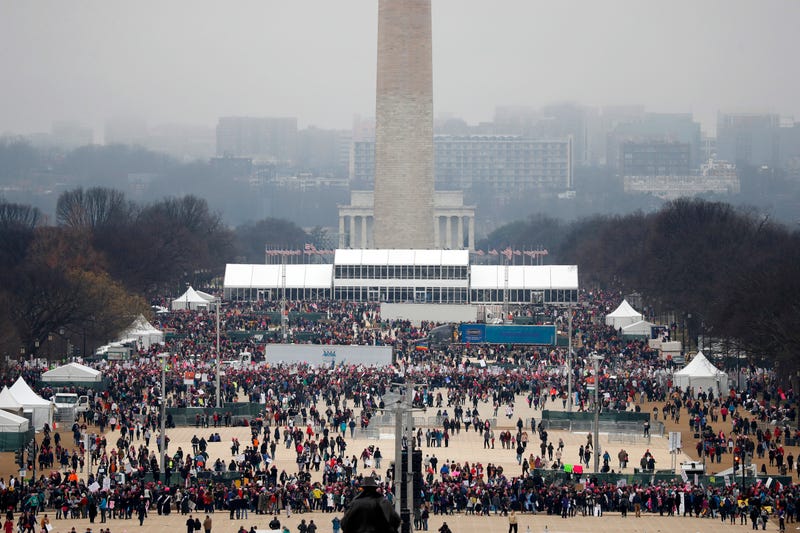 Donald Trump and, by extension, his administration have been whining and lying about his visibly low inauguration turnout on Friday, falsely claiming the president drew historically large crowds. These were very special crowds, because only the president could see them. (Trump said in remarks delivered to CIA staff on Saturday, of his Inauguration crowd, "It looked honestly like a million and a half people.")

In reality, attendance of Trump's inauguration wasn't just lower than Obama's 2009 swearing in, it also paled in comparison to the number of people who showed up to the D.C. women's march on Saturday. The New York Times reported on Sunday that roughly three times as many people showed up to march on Washington than attended Trump's inauguration.
The Times relied on data from crowd scientists Marcel Altenberg and Keith Still, of Britain's Manchester Metropolitan University, who estimated, based on analysis of photographs and video taken of both events, that at least 470,000 people were at the women's march at about 2 p.m. on Saturday. By contrast, there were roughly 160,000 people on the National Mall in the hour leading up to Trump's speech, which he delivered Friday at noon.