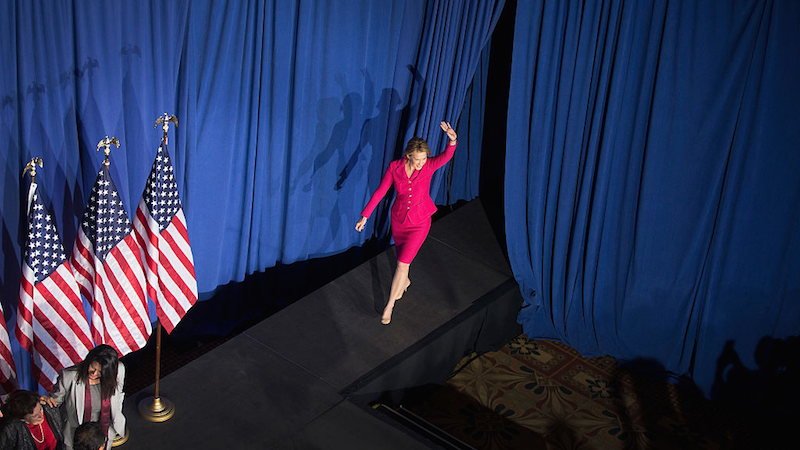 When Carly Fiorina, notable as the holder of the shortest VP run in U.S. history, suspended her presidential bid, she invoked the vague idea of feminism.
"To young girls and women across the country, I say: do not let others define you. Do not listen to anyone who says you have to vote a certain way or for a certain candidate because you're a woman. That is not feminism. Feminism doesn't shut down conversations or threaten women," she said. "A feminist is a woman who lives the life she chooses and uses all her God-given gifts. And always remember that a leader is not born, but made."
It actually isn't as simple as feminism = doin' what you want. I'm not a feminist because I believe in my right to eat a sandwich for two different meals. I am a feminist because I believe that every woman should get to control their lives and bodies, and because I recognize that that we currently don't have that unchecked control.
That's why it was so baffling to see an article entitled "The Plight of Conservative Feminists," in The Atlantic Tuesday morning, that discussed Fiorina's shaky feminism—which has somehow cornered her into the position of not not supporting festering Build-A-Bear Donald Trump.
Fiorina the feminist is aggressively not voting for Clinton, and so Fiorina the feminist, the article argues, has been forced to choose between identity politics and actual politics. But that isn't a real choice for Fiorina, whose feminism—if measured in the relationship between social equity and her policies of choice—is about as substantial as a cardboard cutout of a suffragette, and whose political party is historically hostile to marginalized groups. So Carly's Choice means she's asking conservative women not to vote for Clinton, without explicitly supporting Trump—a stance which amounts to, obviously, supporting Trump.