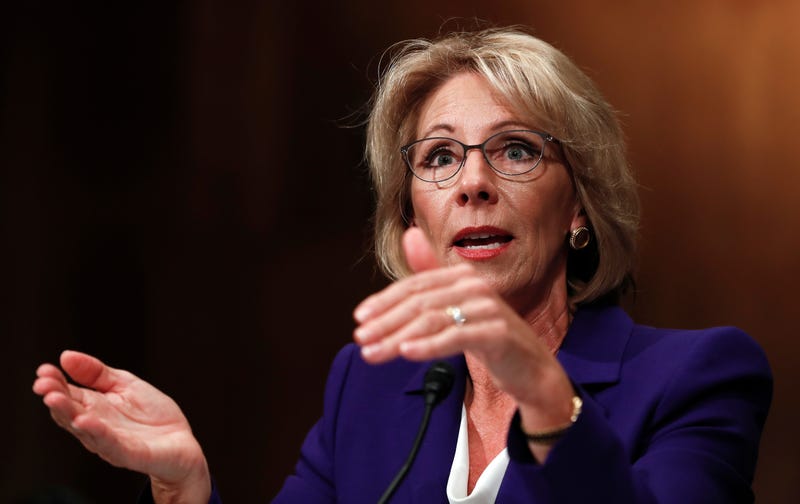 The confirmation hearing for Donald Trump's billionaire Education Secretary pick, Betsy DeVos, on Tuesday was frankly outrageous, the most eye-catching item being DeVos's assertion that states should be more open to allowing guns into schools for protecting students against grizzly bear attacks.

Now the vote on whether or not to confirm DeVos has been delayed, though not because of bears. On Friday, Republican Senator and chair of the Senate Committee on Health, Education, Labor and Pensions, Lamar Alexander, pushed back the date of Devos's confirmation vote by a week to January 31. According to Alexander's office, the vote was delayed to give Committee members more time to review DeVos's recently released financial and ethics disclosure.
Alexander had previously stated that the vote could proceed this upcoming Tuesday if the Office of Government Ethics finalized DeVos' financial disclosures and ethics paperwork by the end of this week. The Office release these disclosures on Friday morning, but the vote was delayed anyway.