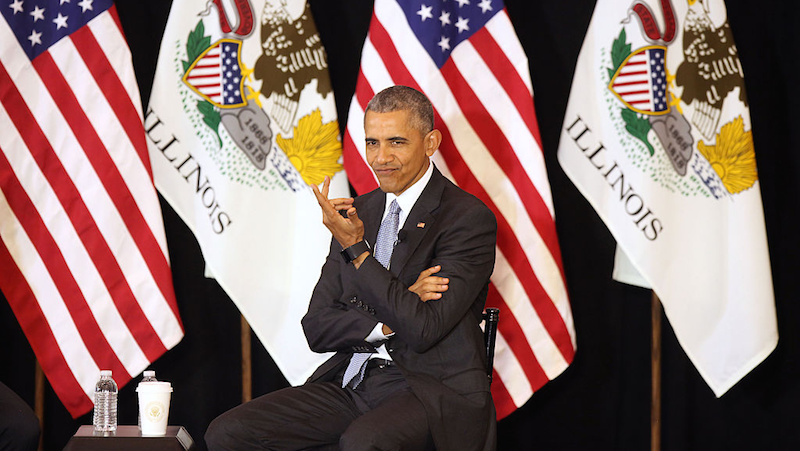 On Thursday afternoon, President Barack Obama visited the University of Chicago Law School to continue to exhort congressional Republicans to reconsider their Supreme Court obstructionism.
While there, a law student asked what diverse characteristics nominee Merrick Garland had to offer the court.
"Well, he's from Skokie," Obama responded in jest.
"The way I've thought about diversity is not to think about any single seat as, 'I've got to fill this slot with this demographic,'" he continued. "But rather, if I've got a broad set of nominees to make, and this is true across the board, how do I make sure that I'm intentional throughout that process so that the talent of every American, and every potential candidate, gets a fair look."