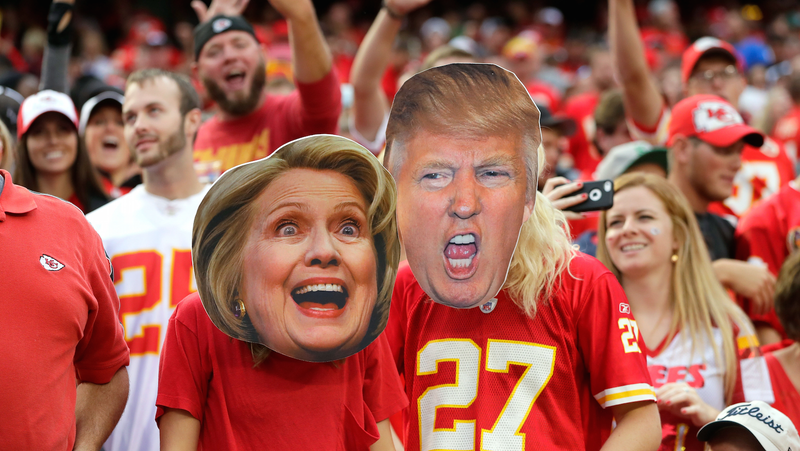 Tonight, in an arena at Long Island's adequate Hofstra University, Donald Trump and Hillary Clinton will be evaluated on a number of factors that have virtually nothing to do with each candidate's ability to serve competently as president.
The first of the general election debates promises to elevate your blood pressure for at least three reasons. One: the participants. Two: The format (90 minutes straight, no breaks, no commercials, God help us). Three: the Commission on Presidential Debates' anti-journalistic stance that candidates not be fact-checked.
At home, Americans will be grading each party's candidate by their own metrics, also independent of the facts. Will one of them be able to suppress a coughing attack? Will the other be able to string together a coherent sentence? Will one of them look annoyed? Will the other manage to make it to his hotel room before melting into a pile of neon sludge?