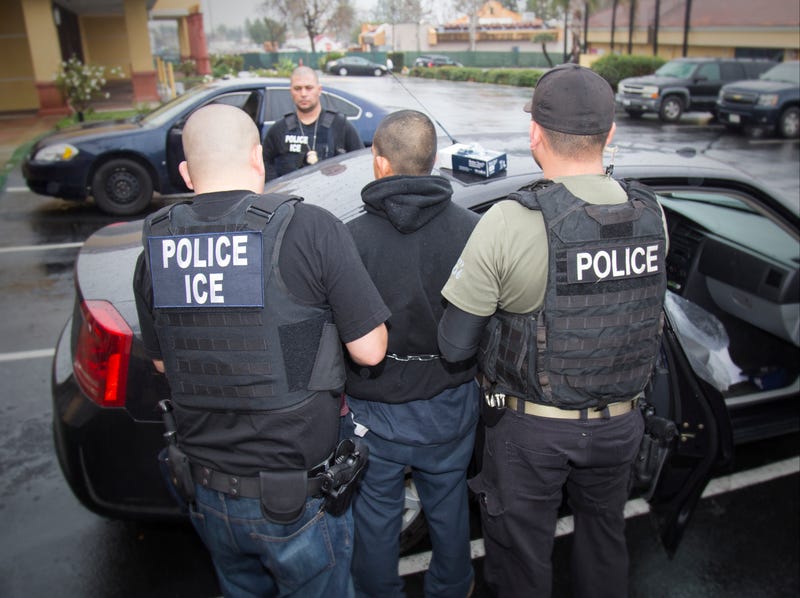 United States immigration authorities conducted raids in at least six states this week that resulted in the arrests of hundreds of undocumented immigrants. According to the Washington Post on Saturday, officials said the raids targeted undocumented individuals with criminal records, but that some people without records were also detained. The raids occurred at homes and workplaces in Atlanta, New York, Chicago, Los Angeles, North Carolina and South Carolina. The exact number of people arrested is not known.

Federal officials have also reportedly been targeting immigrants with random ID checks in Texas and North Carolina. Per the Washington Post:
A video that circulated on social media Friday appeared to show ICE agents in Texas detaining people in an Austin shopping center parking lot. Immigration advocates also reported roadway checkpoints, where ICE appeared to be targeting immigrants for random ID checks, in North Carolina and in Austin. ICE officials denied that authorities used checkpoints during the operations.
On January 25, Donald Trump signed an executive order significantly expanding the categories of undocumented immigrants that the Department of Homeland Security can officially target to include those convicted of minor offenses or who have never been convicted of a crime at all.