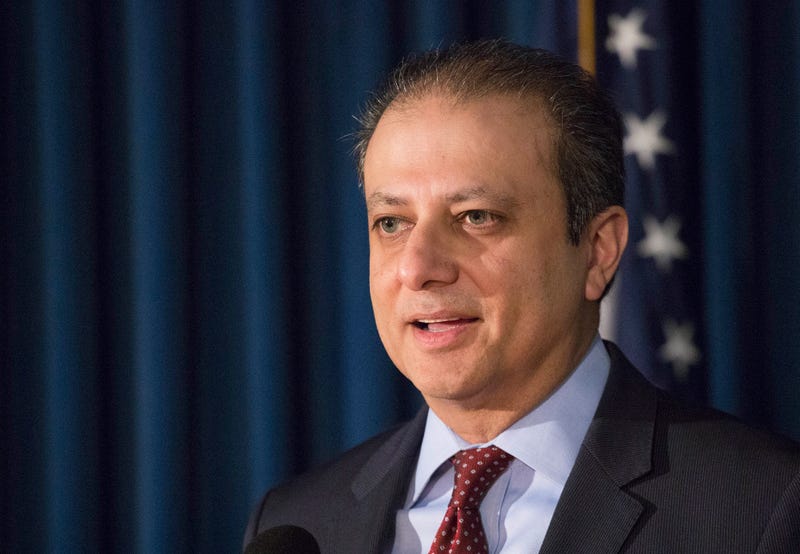 Last weekend, a United States Attorney from New York, Preet Bharara, was fired after refusing to comply with Jeff Sessions' order (reportedly requested by Donald Trump) that 46 US attorneys resign immediately and, according to sources, unexpectedly. Bharara in particular had reportedly been assured by Trump just a few months prior that he'd be able to keep his job, a detail press secretary Sean Spicer said in a recent press conference, "doesn't really matter at the end of the day."
Ok, but probably it actually does? On Friday, ProPublica reported that Bharara had been managing an investigation into questionable stock trades made by Trump's new health czar, Tom Price, according to a source familiar with his office. The investigation was reportedly underway when Bharara was told by the Trump administration to resign.

During his confirmation hearing for Department of Health and Human Services head in January, Price was criticized for trading shares in health-related companies valued at hundreds of thousands of dollars while serving in Congress. Price, of course, argued that it was all above-board, while several Democrats mused aloud that he might have in fact used his political office to line his own pockets. Senator Patty Murray of Washington, the senior Democrat on the senate's health committee, even raised the specter of insider trading and suggested that Price be investigated by the Securities and Exchange Commission.
Senator Ron Wyden of Oregon told the New York Times in February, "While Congressman Price served on the powerful Ways and Means Committee, he traded in health care stocks, pushed policies that helped his portfolio and got special access to a promising stock deal."