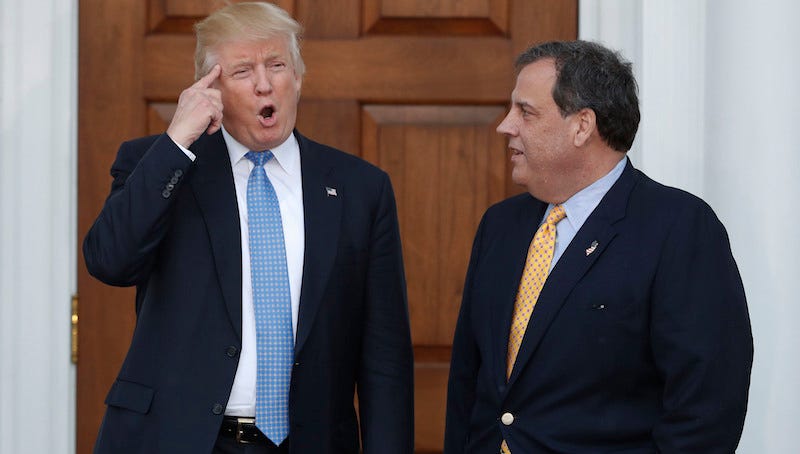 New Jersey Governor-turned-Trump-errand-boy Chris Christie is just one point away from earning the lowest approval ratings in Jersey gubernatorial history, an incredible feat he's been working diligently to achieve in time for the new year.
According to a Fairleigh Dickinson University PublicMind poll released this morning, Christie's approval ratings have dropped to 18 percent. It's the lowest approval rating for a Jersey governor since former Gov. Brendan Byrn polled at 17 percent in 1977, and an incredible drop for Christie, who once polled at 73 percent following Hurricane Sandy.
It's almost as if his constituents didn't appreciate that he abandoned all of his principles to capitulate at the tiny feet of Donald Trump in hopes the man might one day toss him a treat.