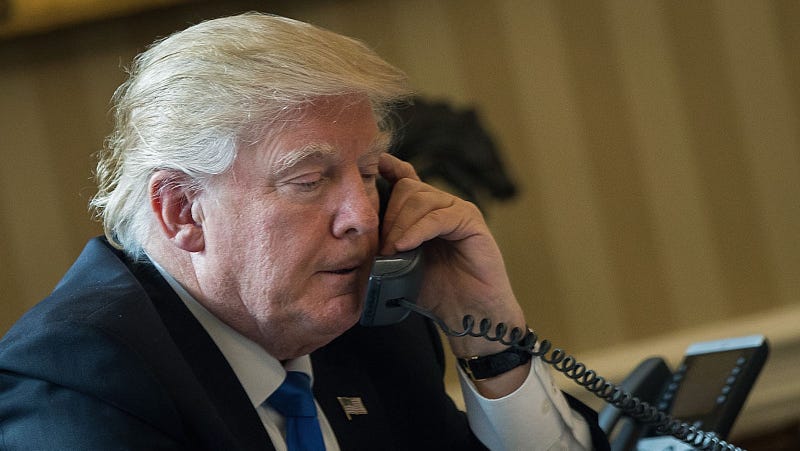 President Donald Trump, a thousand sausages held together with duct tape, sure loves to tweet. He does it to share news, to both threaten and congratulate people, and to fill the pre-dawn hours before his handlers help him change out of his bathrobe. While a master of the destabilizing 140-character missive, Trump has not yet learned to use spellcheck.
It is amusing for his detractors to keep careful track of Trump's Twitter errors, but so far it hasn't done much to discredit him. Why would it, on a scale with everything else? But deleting his spelling mistakes has actually gotten the attention of the House Oversight Committee.
The Huffington Post reports that Trump was sent an official letter on Wednesday signed by Rep Jason Chaffetz and Rep. Elijah Cummings, which explains why this is very much against the rules.