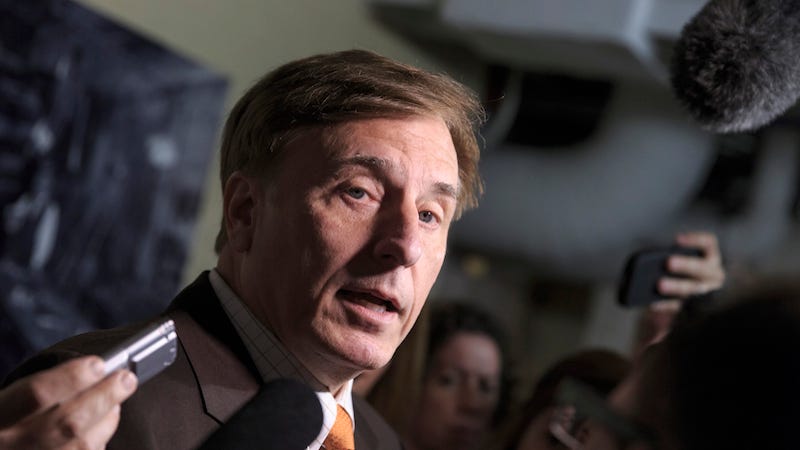 Last week, the Department of Health and Human Services announced that they had appointed Representative John Fleming (R-LA) as a deputy assistant secretary. Fleming, who will report directly to HHS Secretary Tom Price, is a member of the Freedom Caucus and longtime anti-abortion activist. As a Congressman, he supported numerous abortion restrictions, including a 20-week ban.

But Fleming is probably best known for being a fan of The Onion. In 2012, Fleming found an article from the satirical publication titled "Planned Parenthood Opens $8 Billion Abortionplex," to be particularly informative. The Onion's post is a pitch-perfect sendup of some of the most extreme anti-abortion activists fantasies, including manufactured quotes from Cecile Richards who stands "under a banner emblazoned with Planned Parenthood's new slogan, 'No Life Is Sacred.'" The fictional abortionplex also included, "coffee shops, bars, dozens of restaurants and retail outlets, a three-story nightclub, and a 10-screen multiplex theater—features intended not only to help clients relax, but to foster a sense of community and make abortion more of a social event."
The article was apparently believable enough for Fleming, who unironically shared The Onion post to his Facebook page. "More on Planned Parenthood, abortion by the wholesale," Fleming wrote in the now deleted post.