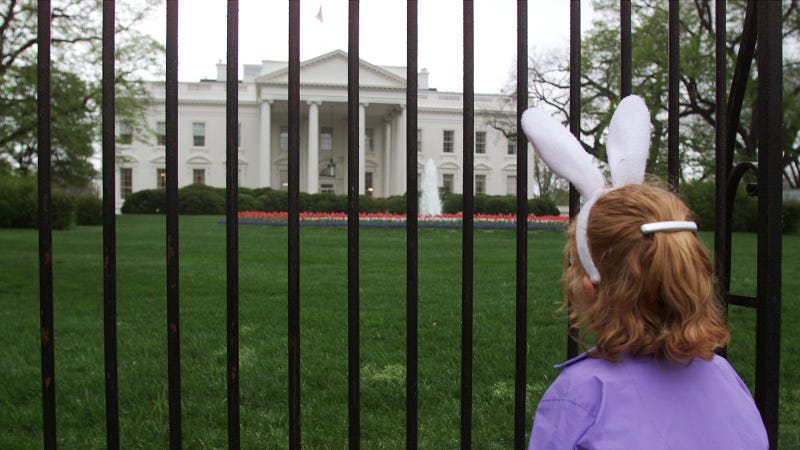 Nobody seems to know what is happening with this year's White House Easter Egg Roll. Are we looking at eggs decorated with gold foil stuffed with Benjamins and John Birch Society flyers, or should we expect something a tad more... chaotic?
The New York Times investigated the plans for one of the most visible public events held annually at the White House, and it does not sound like a well-oiled machine.
White House officials did not respond to several weeks' worth of inquiries about the Easter Egg Roll, typically a heavily and enthusiastically promoted affair, and declined to provide basic information such as how many people are expected to attend. It is unclear, for instance, whether Sean Spicer, the White House press secretary, will reprise his appearance in a bunny suit for the event, as he did a decade ago when George W. Bush was president and Mr. Spicer was an aide in the Office of the United States Trade Representative.
A refresher, in case you need it: