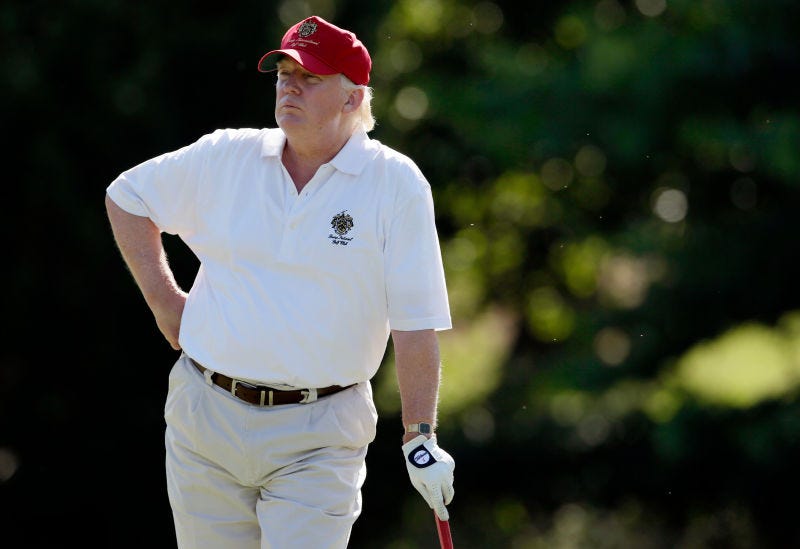 On Saturday, Politico released audio it obtained of President Trump romancing rich golf people at at his club in Bedminster, New Jersey this past November. The kicker comes when Trump tries enticing his audience with the chance to observe his cabinet member selection process. Here are the highlights of that hard sell, from Politico's article:

"We're doing a lot of interviews tomorrow — generals, dictators, we have everything."

"You may wanna come around. It'll be fun. We're really working tomorrow. We have meetings every 15, 20 minutes with different people that will form our government."

"We're going to be interviewing everybody — Treasury, we're going to be interviewing Secretary of State," he continued. "We have everybody coming in — if you want to come around, it's going to be unbelievable….so you might want to come along."
This offer sounds extremely boring, but, then again, people who play golf a lot might enjoy sitting through several high-powered business meetings on their days off. But just in case the 100 or so club members in attendance were feeling bashful about taking the (then incoming) president up on his offer, Trump assured them that they are, "the special people." Meanwhile, I'd like to visit a golf course just to take advantage of 18 unique ways to scream into the earth.