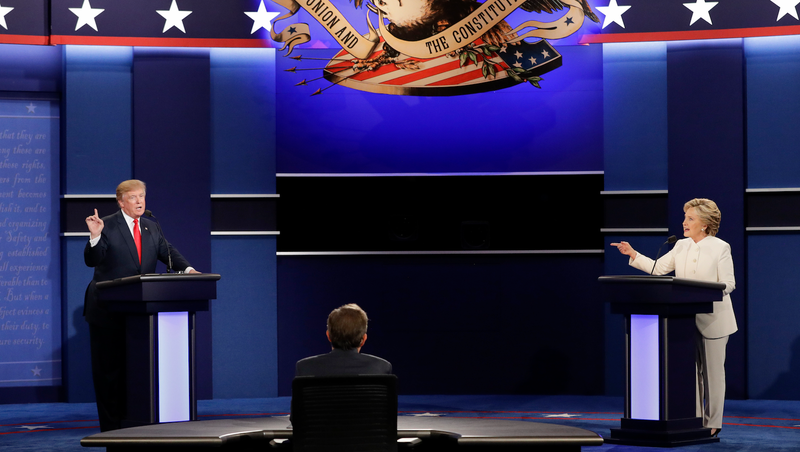 Congrats, America, for making it through the 2016 debate cycle without a single mention of climate change!
For the entirety of this year's punishing election cycle, debate moderators (and, for the most part, presidential candidates) have demonstrated that climate change is not a disaster significant enough to merit their time. It's understandable—if you aren't in one of the southern states that has experienced historic deadly flooding this year, you probably are less worried about increased precipitation and sea level change, and more worried about keeping your job and not getting shot in a mall. And even if you are in a flood, you might care less about the amorphous theoretical concept that caused it, and more about access to healthcare and reliable insurance.
All we did get was a kind of vague non-question from American icon Ken Bone that led Trump to praise an invented thing called "clean coal," which allowed the candidates to parry with generalizations about "jobs" and "industry," without being questioned on their actual policy proposals. So what do we know?